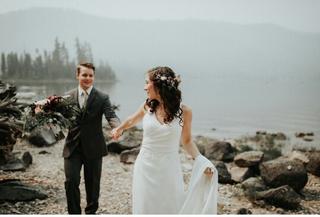 Planning a wedding can be such a challenge considering that, for most of us, this event only happens once in a lifetime. Hence, the need to ensure that everything is planned for and that everything flawlessly goes as intended. And yet no matter how incredibly we plan for the big day, some things can be overlooked.
So, to minimize the possibilities of missing any of the important stuff, we've come up with the following checklist of essentials for your wedding:
1. Schedules
Creating a schedule has always proven helpful in keeping people organized. When you plot schedules, you are able to see not just what happens at that time or who is present but also what needs to be prepared. When the bridal party plots the schedules, having these schedules written down will make it easier to spot which ones are missing details or need improvements. For example, if you plan to have pictures with the sun setting in the background, you need to let your photographers know and this should be included on your wedding day photography timeline.
Plus, having these schedules printed out and distributed to all who are involved in helping keep the wedding as smooth-sailing and as impeccable as possible will definitely be a good idea.
2. Contingency Plans
Do you know what will happen in case the weather condition doesn't turn out well on the day of your wedding? If you have an outdoor venue, then it is a must to have a wedding contingency plan for possible inclement weather, or when it rains, or gets too hot and sunny. To set realistic expectations for your big day and in order to make appropriate arrangements for the venue and the program activities, brides and grooms have to find out the weather and temperature for the scheduled event.
3. Insurance
Not everyone gets wedding insurance but every engaged couple should get one if they want to make sure that their ideal wedding goes through according to plan. The wedding insurance covers problems with the venue, the photographer, the caterer, or whatever aspect of the big day that may encounter some glitches. This means that in case something unwanted happens, you at least get financial coverage for these occasions.
In addition to the wedding insurance, make sure that you also get ring insurance. Your engagement ring and wedding rings will be among the priciest items you will most likely buy in this lifetime, so it's logical to have these jewellery pieces insured. Even though you do your best to keep the stunning wedding rings from Sydney CBD or from your favourite jeweller safe, noting how easy it is to lose these rings, either by accident or unfortunately through theft, purchasing ring insurance as soon as they are procured is highly recommended.
4. Suppliers
One of the most important things to do that brides and grooms forget is to re-confirm with their suppliers at least a week before their wedding. If you booked them six months or a year ago, then you definitely need to remind them about their commitments. It would also be a good idea to confirm every detail of your supplier contract, from deliverables to balances.
You also need to update these suppliers of additional wedding information that may not have been available when you first contracted them, including time and venue of the wedding ceremony as well as the reception. In case you need them to render overtime or add additional chairs to accommodate more guests, you have to let your suppliers know. Your suppliers should also be included in the count that you give your caterer for people that need to be served.
Carefully plan the things discussed above so that you will have a worry-free wedding.