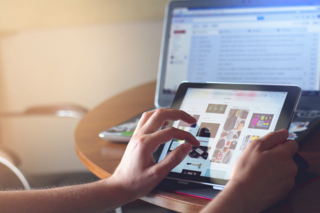 The ecommerce industry has made it possible for just about anyone with the time, motivation and upfront investment to start selling online. A variety of popular shopping cart services are available that help users create an online store and process orders. No matter what you're selling at your online or on your other sales channels (like Amazon, eBay and Jet), your hard work at attracting new customers is going to waste if you're not creating a positive and memorable customer journey that brings customers back. Use these proven methods and you can improve retention and loyalty.
No. 1: Product Videos
If you don't have product videos, you are missing out on serious sales volume. As a matter of fact, recent studies find that product videos can increase conversions rates by as much as 174% when a customer watches the video before buying.
Getting product videos in place for your online store isn't as hard as you may think. There are ample YouTube videos that help you learn how to create a lightbox, and most smartphones have HD video recorders you can use. Some simple video editing software and elbow grease can result in videos of your most popular products, so you can improve conversions across the board.
No. 2: Apparel Sizing Charts
Did you know that apparel is the most commonly returned product that's purchased online? Apparel has one of the highest return rates of any ecommerce product, averaging around 40%. The primary reason apparel is returned is because consumers can't try it on before they buy it.
To counter this dilemma, the solution is simple: add a sizing chart to your online store. You can also find a variety of apps (located in the App Store of most online shopping cart software providers) that integrate sizing charts, too. You'll need to configure the settings first. But doing so can increase conversions by 100% or more.
No. 3: Integrate a Persistent Shopping Cart
What is a persistent shopping cart? It's a cart that remembers what was added to it. For example, let's say you start shopping on Amazon and add a few items to the cart, but later bounce away to another website. If you return back to Amazon later, the items will still be in the shopping cart.
Studies find that about 50% of shoppers will webroom – which means they'll compare products and prices between two or more online stores before buying. If you make the sale easy when they return, you'll experience a sizable uptick in conversions.
No. 4: Newsletter Signup Discount
Want more sales? Then you need to give your prospective customers and existing base a powerful message. That starts with a great newsletter. Today's array of shopping cart services providers make it easy to add a newsletter signup to your store, and you can even integrate popular services like Constant Contact and MailChimp to use as your services providers.
But getting people to sign-up is another story. The simplest trick you can use here is to offer them a 10% discount off their initial purchase if they sign-up. Email marketing has an average click-through rate of 5%. New sales could be just a few clicks away.
No. 5: Cross-Channel CRM
Improving the customer journey begins with getting to know your customers better. Today's ecommerce shopper is scrupulous, which means that you need information about trending products, return habits, shopper behavior and seasonal trends. This is made possible with newer ecommerce CRM software solutions that plug right into your online store and deliver reporting and relationship-building methods from day one.
With the right CRM in place, you can identify key trendsetters and capitalize on them. What's more, you'll be able to put a name and face to customers across your sales channels. Tapping into the customer journey can help you find your niche and appeal directly to your target customer base.
Combined, the five methods we've delivered to you here are surefire sales increasers for your online store. They're relatively easy to implement, too. Over time, they'll prove to be a huge benefit to your bottom line.