Cars are a big part of our lives, no matter where we come from. If you have a car, you have a reliable means of transport that you can hop in and out of whenever you need to, and get to your destination in record time. It's a lot less stressful than having to resort to public transport, no matter the benefits of that, and that means buying a car is always a step up in your lifestyle.
But can you afford one? We usually only go out for a new model when we absolutely need to, but have you got the budget to cover such an upgrade? And if you do invest in a car, will it actually benefit your lifestyle, or just be another money mistake? Here's some help for answering these kind of questions, so keep on reading below.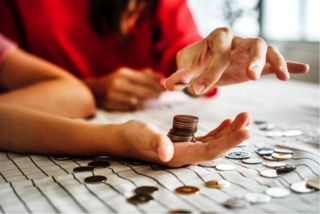 Make Sure You've Worked Out a Budget
This is the first step in making sure you can afford a car, and you're never going to get anywhere without knowing you've got an entire payment plan available to keep your costs low and your engine humming. So, make sure you take your typical yearly budget and lay it out, and then add a car into all the relevant boxes; can you afford gas each week? Can you afford an annual review on how well your motor is doing? Of course you don't know when a crash or accident can happen, but do you have an emergency fund to cover repairs?
These are scary questions to ask and hard questions to answer, but they're not impossible, especially considering the help you have out there. If you know, without a doubt, that buying and running a car will be cheaper for you than trying to walk everywhere or get the bus, look into using an auto payment calculator. Loans aren't as bad as you think, and hopefully you will have freed up some of your old transport money to help pay it back.
Find the Best Deal
Don't just head down to your local dealership and hope for the best; make sure you've done your research, received and compared quotes, and gone a little out of your way in order to save some money. Most of us can't afford to make mistakes when it comes to investments in our lives, so doing the legwork now is going to pay off later.
Thankfully, the internet has plenty of solutions for you here. Sites that'll compare the most popular quotes for you, show you all the insurance providers you could ever need to turn to, and whether or not a loan is truly the best option. Take a risk if you have to, just make sure the research shows it'll pay off.
Being able to afford a car is a big deal, and when no matter where you are in life, you're going to have to account for it to change your lifestyle. Hopefully this post could help you down this long road!