Starting a blog is a fun way to fill your spare time and share your wisdom with the world, but if you want to get serious about your blog, then writing and publishing posts to your site isn't enough. Of course, when you do this, you might get lucky, and a few people might come across your content, but, more often than not, you'll be left with no likes, no comments, and no reads. If you want your blog to gain some real attention, then you need to be sharing your content on other sites too. Here are six places you should share your blog content.
Email Subscribers
Promoting your posts using emails may be a fairly traditional tactic, but it's one that still works incredibly well and pulls some major traffic to your site. This is mostly because those on your subscriber list tend to be loyal to your site, and so are open to checking out new content and sharing it themselves. Because of this, it's crucial that email subscription on your site is simple.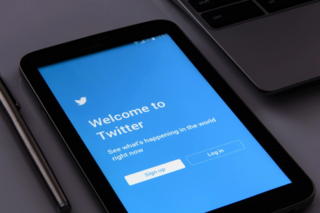 Twitter Pages
The world of Twitter moves incredibly quickly, so you can get away with sharing your posts a few times across each of your Twitter accounts. Just be sure to space out your shares a little so that you don't overwhelm your followers. To get the most use out of Twitter, make sure that you share your post with a snappy description and that you add a relevant hashtag.
YouTube Channel
If you're comfortable in front of a camera, then you might want to record a video discussing your content. You can post this on your YouTube channel. Just be sure that the video is good quality and has been edited well. You can check out these adobe after effects resources for help with your editing. Make sure to link to your post in the video description and share your video too.
Blog Facebook Page
Having a Facebook page for your blog is absolutely vital, so if you haven't created one yet, you should do this right away. Once you have, you need to make sure that you share a link to your most recent content when you post it on your site. You should also try to reply to every comment you receive on your page, as this shows you care about your readers.
Facebook Groups
There are thousands of groups on Facebook, so do some searching and find a few that relate to your blog and content. Then, when you post content on your site, you can share a link with your group so that they can go and check it out. Make sure you are an active member of the group, rather than just using it as a promoting tool, or no one will want to read what you have to say.
Personal Facebook Profile
It might seem obvious, but many people forget to share their content on their personal Facebook page as well as the one for their blog. Your family and friends care about you, and as such will genuinely want to find out what you have to say. They will also likely want to help you out, and so will reshare your link on their own pages to further increase your exposure.
If you want to get serious about your blog and build your audience, then you need to do more than simply publish content. You also need to make sure that you promote and share it in all the places listed above.